Social Media
Wright-Hennepin is on Facebook, Twitter and YouTube! Join our pages for access to the following helpful information:
Energy-saving tips
Electric safety tips
Power outage updates
Special offers and programs
Informational Blogs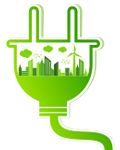 Energy experts provide tips and tricks to help you save energy. In addition, learn about rebates, new product offerings, events and announcements from WH!
Recent posts: