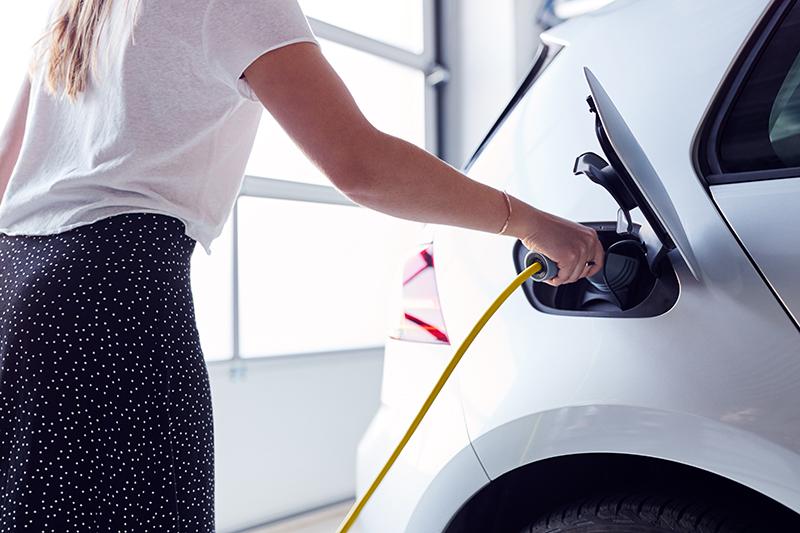 EV charging stations 101
Learn about charging stations and ways you can save energy and money.
Posted by Stacie Nielsen on February 12, 2022
A charging station is one of the most fundamental elements of owning an electric vehicle (EV). It's essential to know what types of charging stations there are, how to charge and ways you can save energy and money on charging.
Types of EV charging stations
There are three levels of charging stations you can use for recharging your EV: Level 1, Level 2 and Direct Current (DC) Fast Charge.
Level 1 charging
A Level 1 charging station is the slowest charge at three to five electric miles per hour. This type of station is most commonly found at homes. The station equipment uses an Alternating-Current (AC) plug and requires a dedicated circuit. Typically, Level 1 station can use a standard 120-volt household outlet.
Level 2 charging
A Level 2 charge station can be found in public locations and at homes. This type of station charges at a rate of 10 to 20 electric miles per hour. A Level 2 charging station must be hardwired or plugged-into a 240-volt outlet with a dedicated circuit by a certified electrician.
DC Fast Charge
A DC Fast Charge station provides the quickest charge and is typically located in high-traffic public areas. It can charge a depleted EV's battery to 80 percent in under 30 minutes.
It is important to know the types of charging stations available, but there are also different styles of stations you can choose for your home or business. For example, there is a single-head wall mount station, single-head pedestal station or dual-head pedestal station. It is important to consider your location and space when choosing a style of station.
WH energy-saving programs and rebates
Wright-Hennepin (WH) offers programs and rebates to members who own EVs. You can choose from two charging program options: storage charge or time-of-use.
The storage charge program has a charging time of eight hours a day between 11 p.m. – 7 a.m. at a rate of $0.06 per kWh.
The time-of-use program allows you to charge anytime, but the energy rate varies based on time and day. From 12 – 10 p.m. on weekdays, it costs $0.2060 per kWh plus Power Cost Adjustment (PCA), and all other hours and holidays cost $0.0605 per kWh plus PCA.
More information about the two programs can be found here. In addition, if you are part of the EV storage program, you may also qualify for rebates of up to $700.
Learn more about EVs by checking out more WH blog posts.