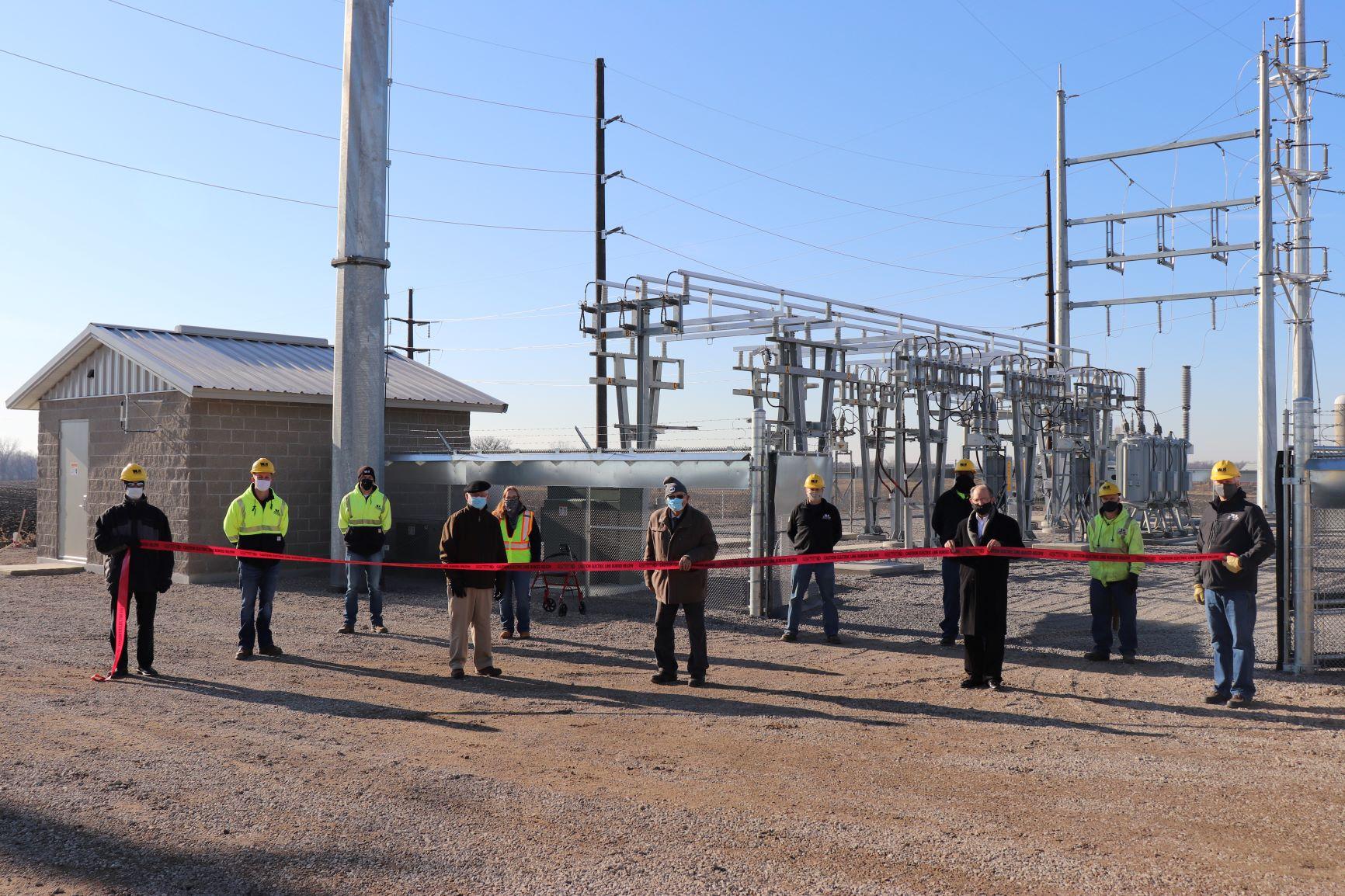 WH Substations
Substations are used to convert high voltage power from the regional electric grid down to a level of voltage that can be distributed into neighborhoods.
How many substations does WH have?
WH has 28 substations across the territory.
What do they look like?
The picture at the top of this page is of WH's Howard Lake substation built in 2020. It shows the actual equipment inside.

Substations with full landscaping look like this picture, to the right. The majority of their equipment is not visible through the tree coverage. This substation is in Maple Grove, Minn.
Do you have any current projects?
Howard Lake Substation - 2020
The Howard Lake Substation was recently rebuilt. This five-month project was completed in December of 2020.

Corcoran substation (planned, not yet started)

Why is WH building a substation in Corcoran? 

There is an urgent need for additional infrastructure to facilitate the scale and scope of new development (a new development or developments) in the Corcoran area and to ensure reliability for current residents. 
Based on recent residential and commercial growth trends, the load on the existing substation located at Larkin Road and County Road 116 is expected to increase by 50% over the next five years.
The existing substation location will not accommodate expansion due to its limited parcel size and capacity.  
The new substation will ensure WH will continue to provide reliable electricity to members in the Corcoran area for decades to come.

Will the substation be loud or bothersome?

No. The substation will:

Be professionally landscaped, including a three-foot berm and at least 96 trees (30% more than required).  WH is working closely with the City now to finalize a plan that ensures proper screening and aesthetics for the entire site.
Comply with all MN local noise standards and ordinances. 

At 290 feet (the closest residence), noise from a single transformer would attenuate outside to 25-28 dBA, which is about the level of a whisper. Source: https://ehs.yale.edu/sites/default/files/files/decibel-level-chart.pdf 

Adhere to all building and zoning requirements.

Many homeowners in Corcoran are members and WH is committed to being a good neighbor. We will strive to be responsive to member needs and questions. 
Once constructed, there will be little traffic to and from the site.
WH has submitted a plan for storm water management.

WH, at other utilities, commonly build substations adjacent to residential areas in order to ensure reliable power. Consider these examples from elsewhere in WH's footprint:

​