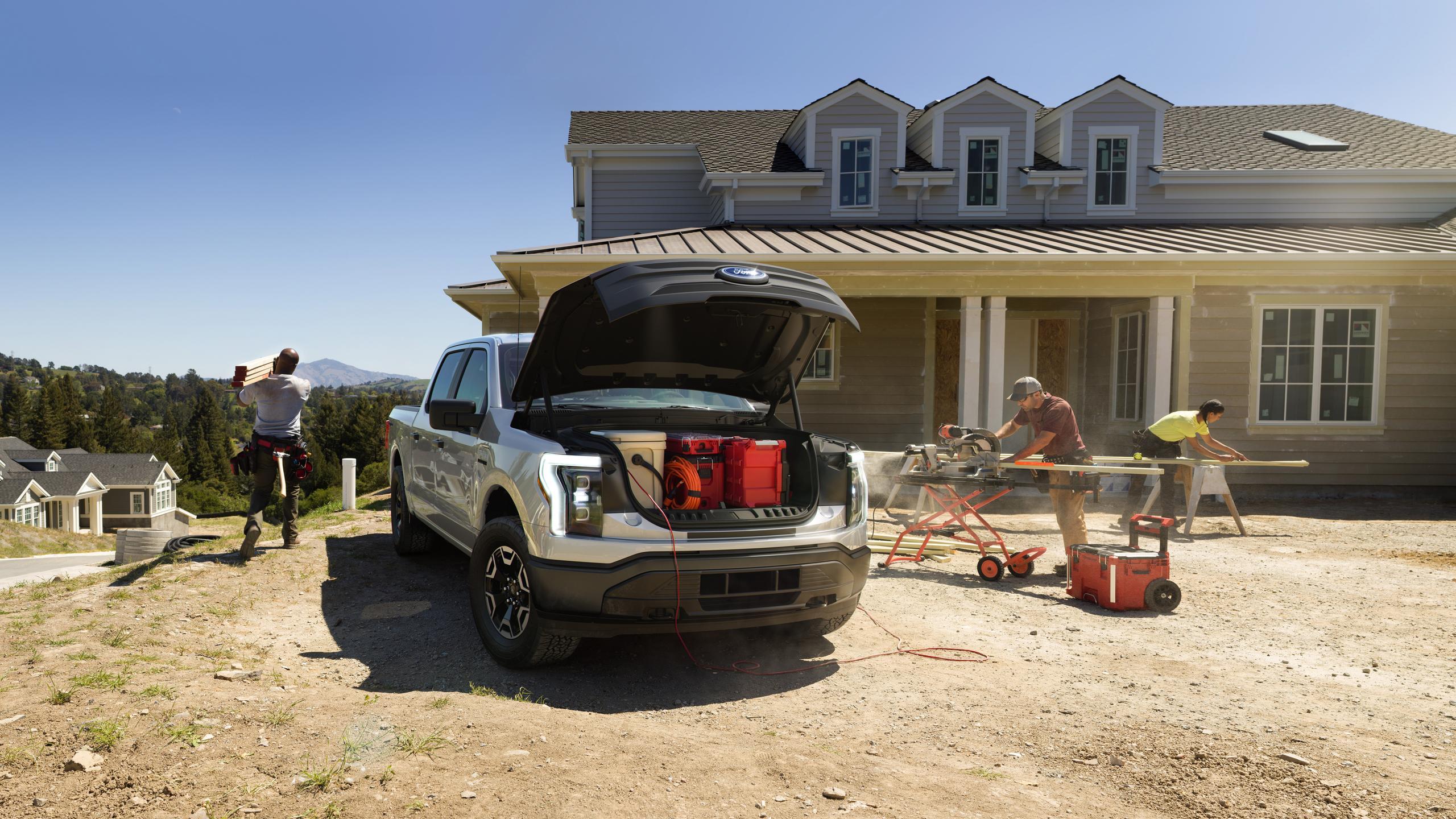 Wright-Hennepin in national electric vehicle spotlight
Wright-Hennepin (WH) has been featured in a number of national spotlights about electric vehicles (EVs) in 2022 so far. 
Posted by Jeph Novak on January 25, 2022
Read:
Rural Electric (RE) Magazine, the flagship publication of the National Rural Electric Cooperative Association, provides electric co-op directors/trustees, chief executives, and front-line employees with the in-depth information they need to make sound decisions in today's fast-paced electric utility industry.
Wendy Youngren understands the potential boost in sales that electric vehicles could bring to her Minnesota electric cooperative. But on a personal level, the chief operating officer of Wright-Hennepin Cooperative Electric Association has little use for cars—electric or otherwise.
Youngren, like many of the co-op members she serves, is an outdoor enthusiast and self-described "truck person." She drives a Ford F-150 pickup, which is powerful enough to haul her boat, her ice-fishing house, a trailer full of ATVs and more. No EV could ever do that, she thought. But then Ford announced its new F-150 Lightning, an all-electric version of the best-selling vehicle in America.
"My mindset has been changed about what EVs can offer," says Youngren, who has ordered an F-150 Lightning for both her Rockford-based co-op and herself. "I'm on board."
Read more from Youngren and other cooperative leaders across the country on how the wave of electric pickup trucks will change the EV game. 
Listen
NRECA's Along Those Lines podcast
NRECA's monthly podcast is focused on the important stories from across co-op country about the issues that matter most to rural America and the energy industry.
Electric vehicle sales are skyrocketing in the U.S. as Americans begin to embrace these highly efficient, fun-to-drive machines and more and more car manufacturers commit to releasing all-electric models.
Listen to WH's COO, Wendy Youngren talk about the relationship between EVs and rural America in this episode of NRECA's Along Those Lines podcast.