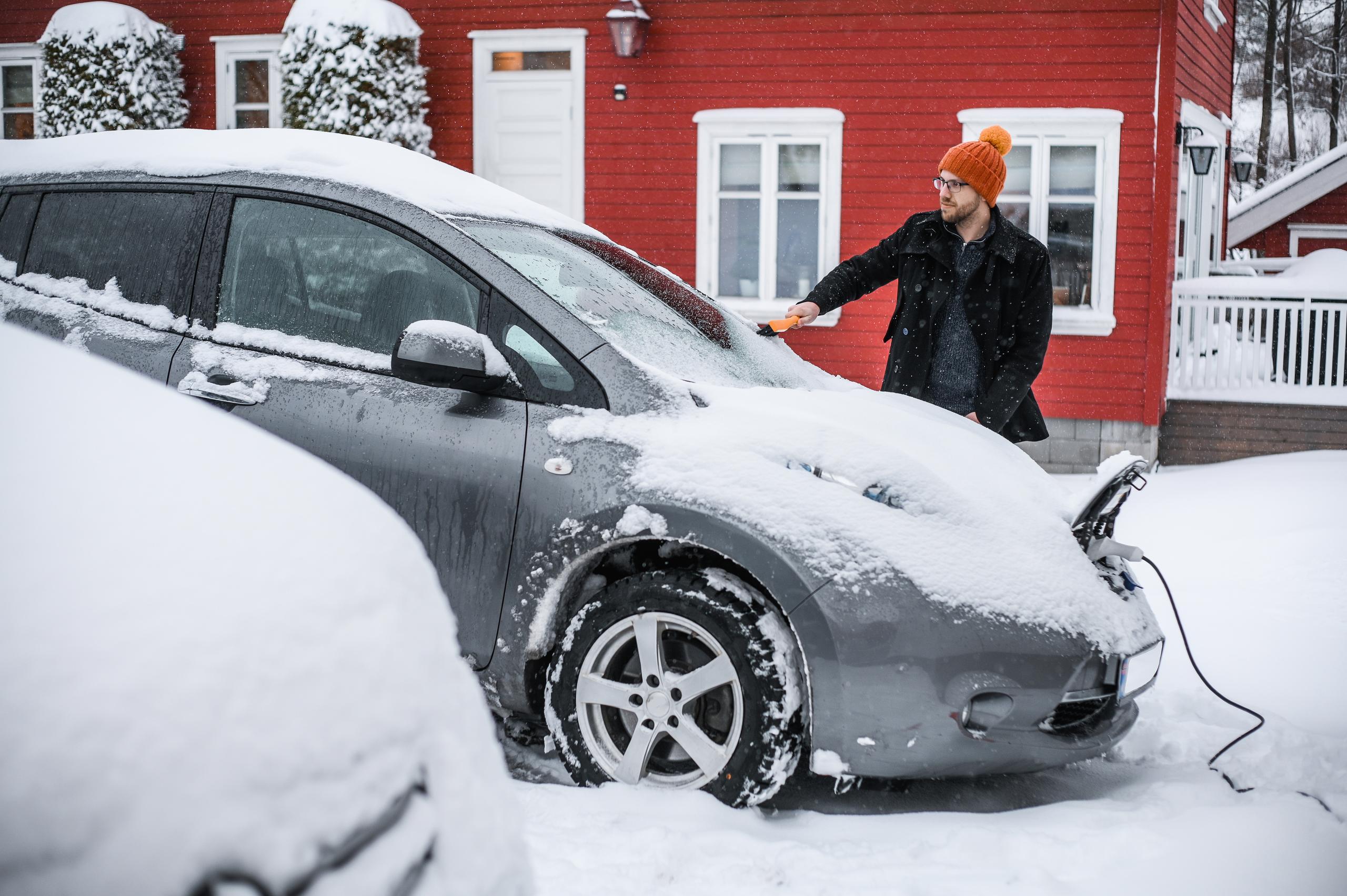 Drive your EV year-round
Minnesota experiences all kinds of weather, from sub-zero temperatures in the winter to hot and humid summer days. Luckily, driving an electric vehicle (EV) isn't just for certain seasons.

Posted by Jeph Novak on January 5, 2022
Minnesota experiences all kinds of weather, from sub-zero temperatures in the winter to hot and humid summer days. Luckily, driving an electric vehicle (EV) isn't just for certain seasons. You can drive your EV year-round and experience excellent performance, whether you are navigating ice and snow or taking a summer road trip.
In frigid conditions, when the temperature drops below 20 degrees, all vehicles lose fuel efficiency. For EVs, that efficiency drops about 30 – 40%, and that number continues to improve with time and developments. Some owners even report less dramatic drops in the performance of their vehicle, like this Minnesota EV driver who kept his Tesla in subzero temperatures for 24 hours.
In the winter, it's a good idea to keep your EV in the garage when possible to keep it warm. Preconditioning – or warming up the battery before you drive – while the vehicle is still plugged in also helps ensure you get the most range of your vehicle in the winter.  
EVs are safe to drive in the winter, as well. Similar to gas-powered vehicles, EVs with all-wheel drive help propel the vehicle in snowy conditions and adding a set of snow tires to vehicles is one of the best ways to help drive in wintry weather.
EV drivers can also take a road trip with their EVs in the summer. Road trips are a fun way to travel and see new places. Thanks to improving technology, EVs can last anywhere between 120 and 350 miles on a full charge, and more public charging stations are being built along major highways, which makes taking a road trip with your EV easy and fun! For 2022 and beyond, many automakers have announced their version of electric pickup trucks. Many SUVs and vans are also being released. These vehicles are great for traveling thanks to extra passenger seating and storage space.
The towing capacity and torque of some EVs work well for those heavy-duty trips when you need to haul your boat or if you are traveling off-road. Some models even act as a minor power supply, so you can use the EV to power your phone or any other electronics on your road trips or camping expeditions! Additionally, many EVs have extra storage space since they don't need equipment like the bulky engine, so you have space to pack your swimsuits, luggage and anything else you need for a trip!
EV technology continues to rapidly improve. While extreme temperatures affect the performance of all vehicles – gas and electric alike – EVs are reliable and safe to drive year-round. Whether you are taking a quick trip to work or a cross-country road trip, you