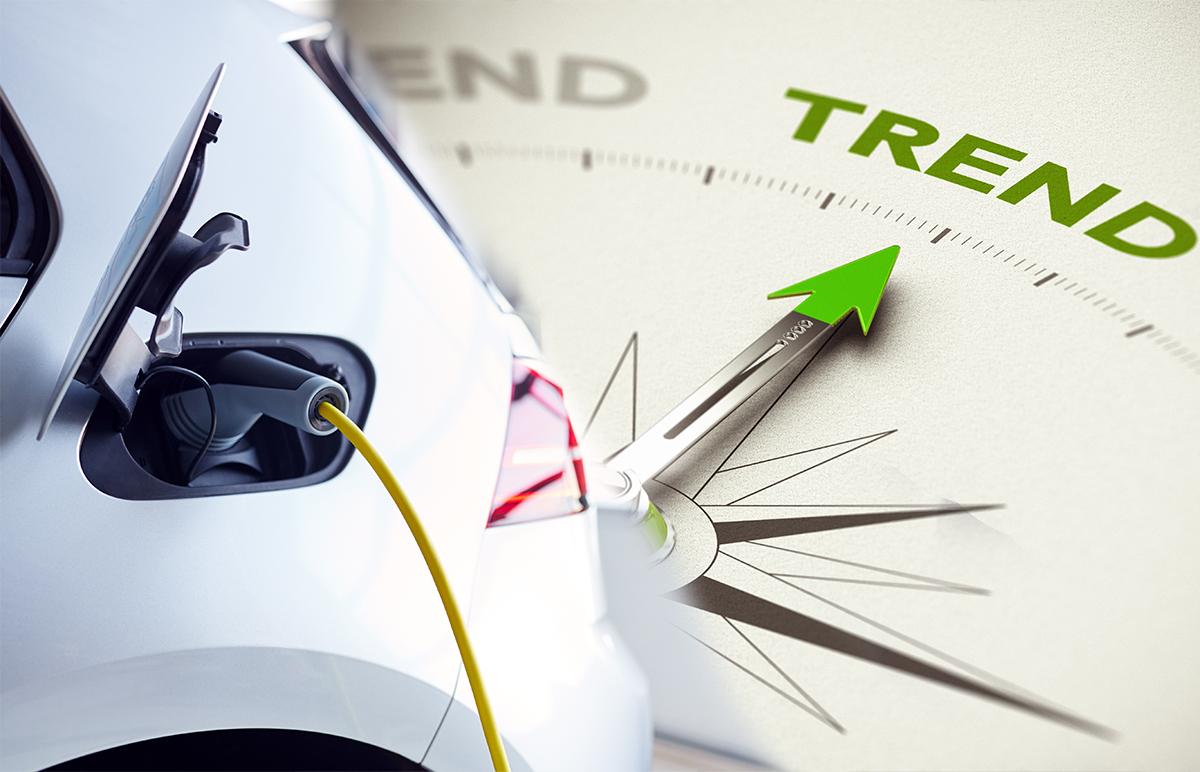 EV trends for 2020 and beyond
Over years, EV sales have increased as technology, costs and charging infrastructure changed. Learn more where they are today and in the future.
Posted by Nathan Karels on May 21, 2020
Over the last 10 years, electric vehicle (EV) sales rapidly increased as technology improved, costs reduced and charging infrastructure matured. In addition, model and style choices increased as more manufacturers joined in creating their own EV model. The various EV styles include sports, SUV, crossover, hatchback, minivan and sedan with options to have a plug-in hybrid or battery powered. As a result of these progressions, EVs have started to appeal to more people, but there has been one internal combustion engine vehicle that hasn't had an EV counterpart yet. Trucks.
According to Forbes, in the United States, trucks are one of the best-selling vehicles. At the top of the truck list is the Ford F-series pickup, which has held the spot for decades. People find trucks fun to drive, large, comfortable and useful for hauling or towing large loads and materials. Everyday EV styles seemed to function best as the smaller and less load, the more efficient.
However, in 2019, various manufacturers announced their plans for the first EV trucks.
Tesla – Cybertruck This truck is considered to be a futuristic design and was first revealed at a show in early 2019. The specs include a towing capacity of 7,500+ pounds and a range of 250+ miles.
General Motors – Hummer EV The hummer is back and electric. The model was announced in early 2020 with the May 20 reveal being delayed due to public health situation. The current released specs include up to 1,000 horsepower and up to 11,500 pound-feet of torque.
Rivian – R1T Truck The model is designed for adventure on various terrains. The specs include up to 400+ miles, up to 750 horsepower and max towing capability of 11,000 pounds.
Ford – F150 Electric This electric truck was announced in 2019 and is planned to be on the market in 2022. Not much information has been revealed by the manufacturer, but Ford is planning on it having a large towing capacity and long range.
A total of eight manufacturers have an electric truck in the works. But trucks aren't the only large vehicles that are getting EV counterparts, electric buses (both public and school) are out on roads already and EV semi-trucks are being introduced.
Electric models are also in markets other than vehicles including ATV four-wheelers, motorcross bikes, forklifts, snowblowers, lawnmowers and more! As technology continues to improve, electrification of vehicles and tools will continue to be introduced and benefit both the consumer and environment.