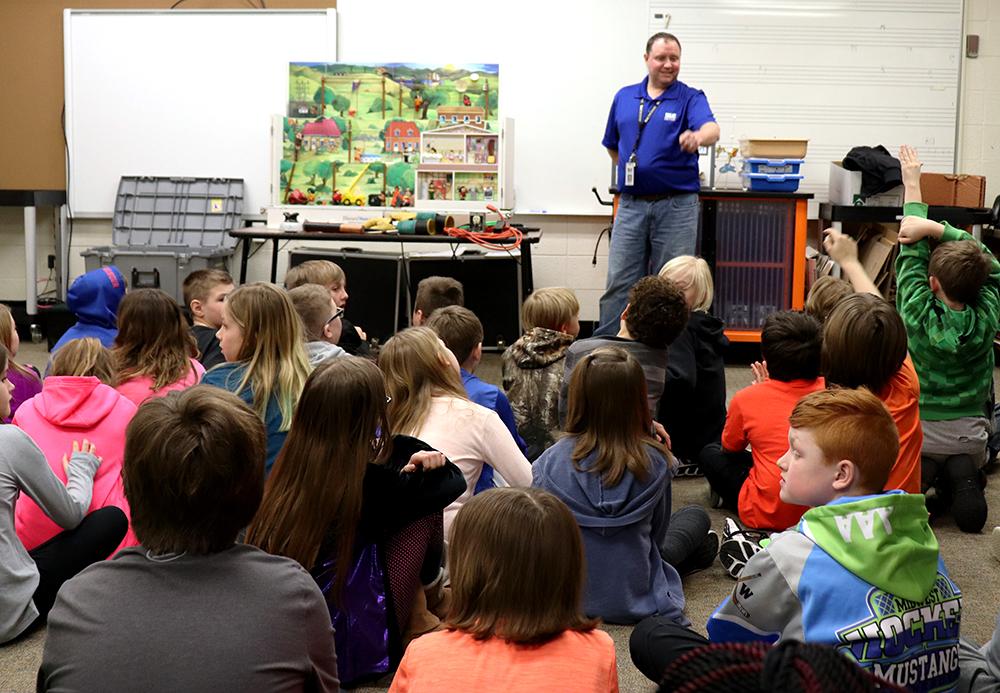 Teaching electrical safety at schools and events
One of Wright-Hennepin's top priorities each year is the safety of our employees and members.
Posted by Nathan Karels on May 16, 2019
One of Wright-Hennepin's top priorities each year is the safety of our employees and members. It's important to recognize and understand situations when you or others could be in danger due to electricity and what actions should be taken. At WH, we feel it's part of our responsibility to provide such knowledge to you and our communities.
To do this, we perform safety demonstrations throughout our service territory at schools, events and organizations. For example, WH offers safety training pertaining to our substations to fire departments within our service territory. Our electrical safety education mainly takes the form of our Hotline Safety Demonstration, or Hotline Demo, at schools and community events.
Each year, WH sets a goal to perform a Hotline Demo for at least 20 schools within our service territory and at 10 community functions. So far in 2019, we have conducted 44 Hotline Demos at 19 different schools and have reached about 2,000 children.
A Hotline Demo typically last 45 minutes. Our school presentations are typically for fourth graders, because they are beginning to learn about electricity and how it works. During the presentation we discuss what conductors and insulators are and how electricity is produced. We also discuss how to identify potential electrical contact hazards both indoors and out.
To help illustrate these points, we have a display which consists of human figures that light up and receive a burst of electricity. At the end of the Hotline Demo, we provide a hand out with different activities that students can take home and show their families.
In addition, to performing Hotline Demos at schools, we also teach electrical safety at community events, including at the Wright County Fair, Maple Grove Days, Maple Grove National Night Out Kickoff and our Annual Meeting.
This summer check if WH will be at community event near you on our website Events Calendar.