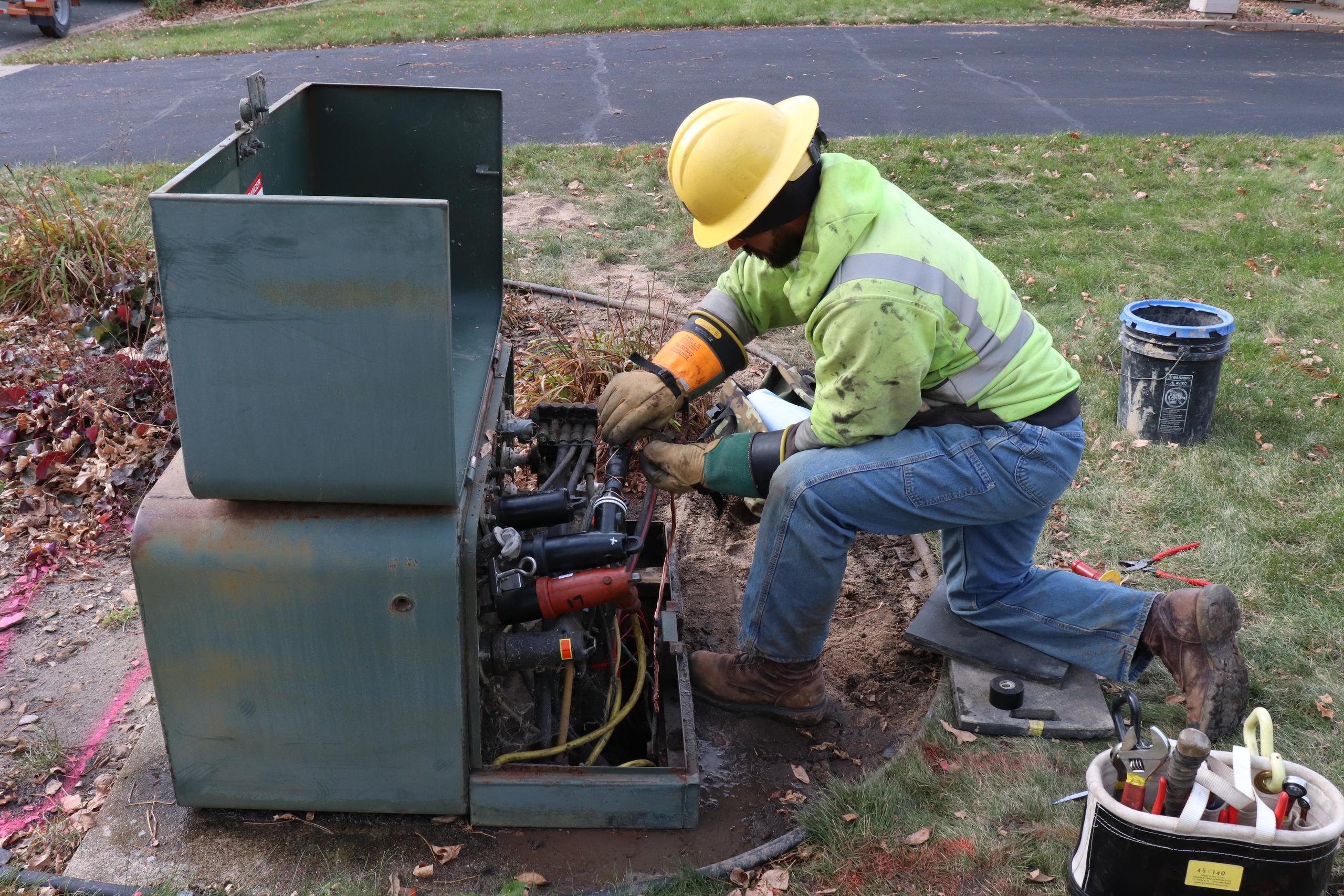 Transformer inspections begin in January
WH will begin inspecting padmount transformers in January.
Posted by Lauren Dublin on January 9, 2023
WH will begin inspecting padmount transformers in January. Members in the Howard Lake, Waverly, Montrose, Delano, Maple Lake, Annandale, South Haven, French Lake, Lyndale, and Clearwater area may see lineworkers inspecting the green transformers found in yards.
What will they do?
Lineworkers will access and open padmounted devices such as transformers, switches, fuse cabinets and transition cabinets. The inspection process helps prevent and minimize outages. Lineworkers look for rust on the device or corrosion on the connections inside the device, as well as damage to the device or pad. They also look for potential issues in accessing the device, such as trees or bushes.
Learn more about safe planting near transformers and power lines.
What is a padmount transformer?
These devices are the large green boxes found in yards and are a major part of the system that brings electricity to homes.
Transformers convert the high-voltage electricity coming from substations into voltages safe for use in homes and businesses.
Voltages are still high and electricity is unsafe to be handled without specialized equipment when coming out of transformers, which is why lineworkers use lots of special tools and clothing, and why it is very important to call 811 before you dig.
What do I need to do?
Members don't need to do anything. WH lineworkers may be in your yard where the transformer is. These inspections are normally performed by WH or their representatives and take about 10 minutes to complete.
If you have any questions, call WH at (763) 477-3000.