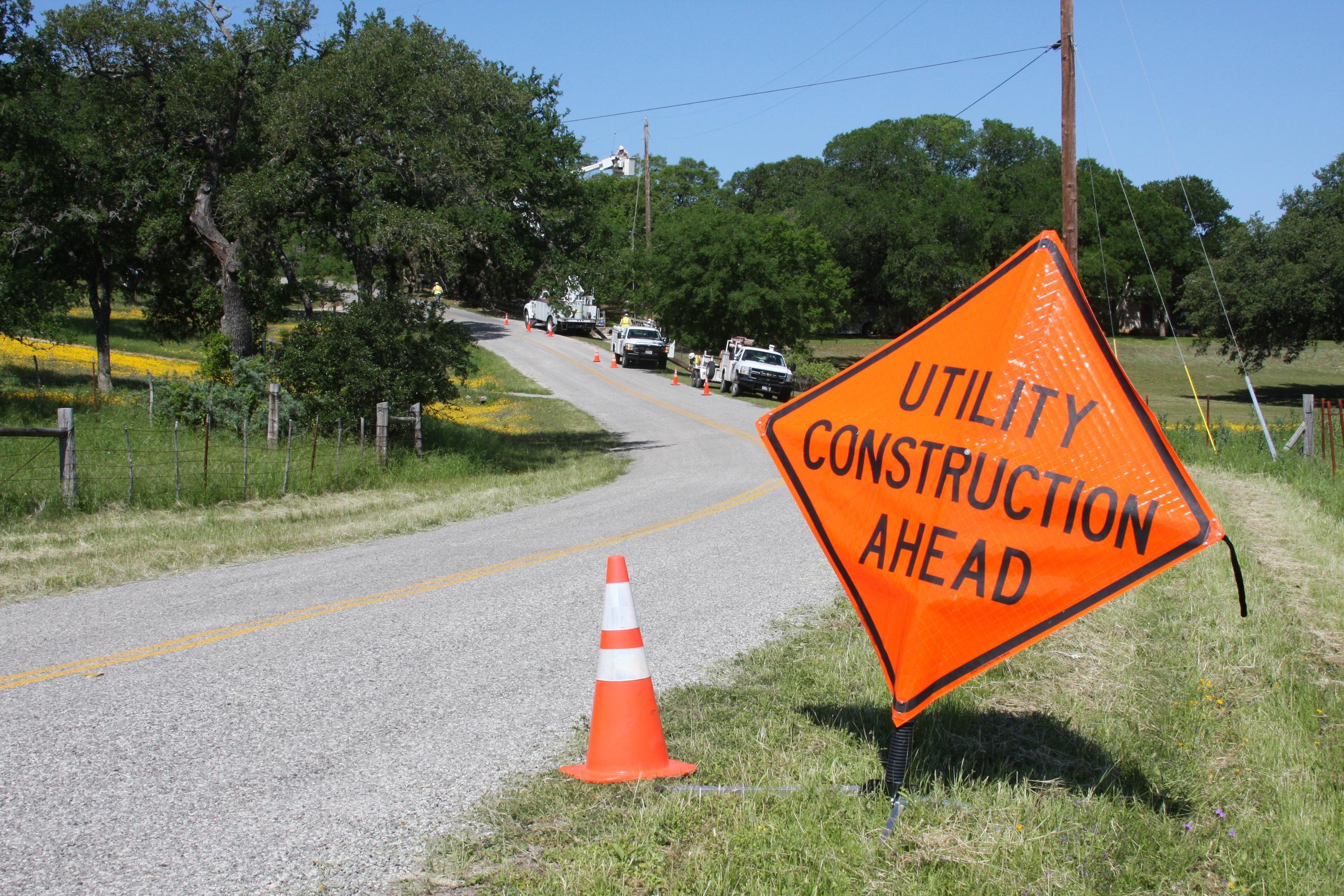 Our work zone is year round
As we enter fall, we look forward to the leaves turning and the beautiful landscape as we travel the roads. 
Posted by Guest Blogger on October 12, 2020
As we enter fall, we look forward to the leaves turning and the beautiful landscape as we travel the roads. We weave among the lakes and up/down the hills.
Yet, among those landscapes and leaves, our crews are working. We have crews working on our underground cabinets, on the overhead power lines, near substations, etc. And, this work doesn't stop when the weather gets cold, or if it is night-time, or when the snow comes. The work is 24/7.
Often times, though, this work requires our employees to park their utility vehicles on the roadside. Our crews will turn on the flashing lights, set up the work zone signs, and place the traffic cones on the roadway. All of this effort is to establish a safe work area for our crews. However, this year, we have had some close calls with vehicles drifting into the work area, running over cones, and almost injuring our employees. In fact, one utility worker had his hard hat blown off when a vehicle came too close. Electricity may not be the biggest hazard our employees encounter – it might be four wheels and two hands.
So, we need your help. Our work zone can only be safe if you do your part, too.
When you see one of our vehicles on the side of the road, please take these actions:
1) Slow down.
This action is especially true at night when it is hard to see. As soon as you see the flashing lights, begin to slow down. 
2) Move over.
Minnesota's Move-Over law applies when passing work crews and official vehicles parks on the shoulder with flashing warning lights. 
3) Avoid distractions.
Keep your eyes on the road. Don't try to look up and see what the lineworker is doing. 
4) Be prepared to stop.
There might be a lot to "take in" as you approach the work and drive through it. Always have your foot ready to hit the brakes.
Together, we can make our roads and our work zones safer and reach the ultimate goal we all have - to get back home to our families every night. 
Did you know? A utility vehicle pulled over on the side of the road with its flashers on is a work zone. 
The Ted Foss Move Over Law
When traveling on a road with two or more lanes, drivers must keep over one full lane away from stopped emergency vehicles with flashing lights activated - ambulance, fire, law enforcement, maintenance and construction vehicles.
In August 2015, it was expanded to include tow trucks and utility vehicles. If It's not possible for a driver to move over, drivers are required to reduce their speed until their vehicle has completely passed the parked or stopped vehicle.
The fines for violating the "Move Over" law can top $100.