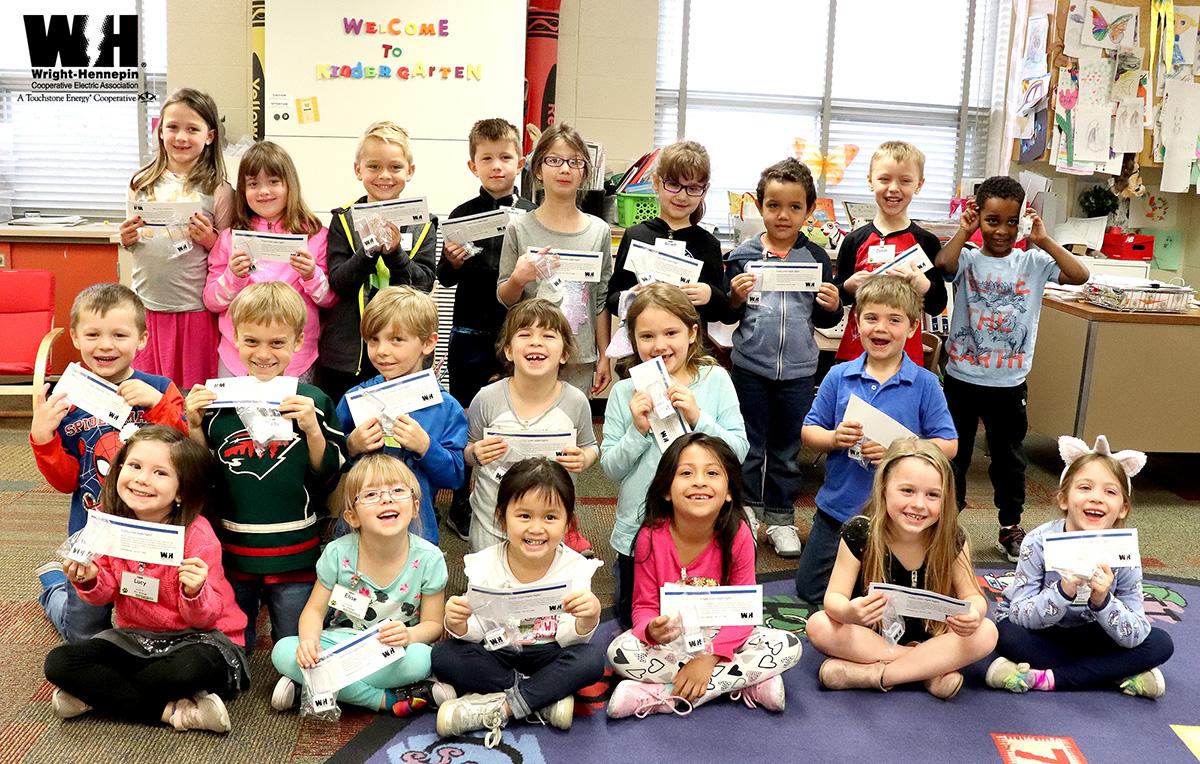 WH Makes Annual Donation to Schools
Wright-Hennepin (WH) makes an annual electricity-themed donation to kindergartners and third graders at schools in our community.
In 2017, WH started donating LED night lights to kindergarten students in our service area because they are safer and more energy efficient. In 2021, WH began donating USB plugs to third graders in our service area. The USB plugs were inspired by distance learning and increased technology use by children during the COVID-19 pandemic. Now, WH donates more than 3,000 night lights and 3,000 USB plugs every year.
Between 1997 and 2019, WH donated more than 270,000 tree seedings to third graders to to help replenish the wooded areas of Wright and Hennepin counties.