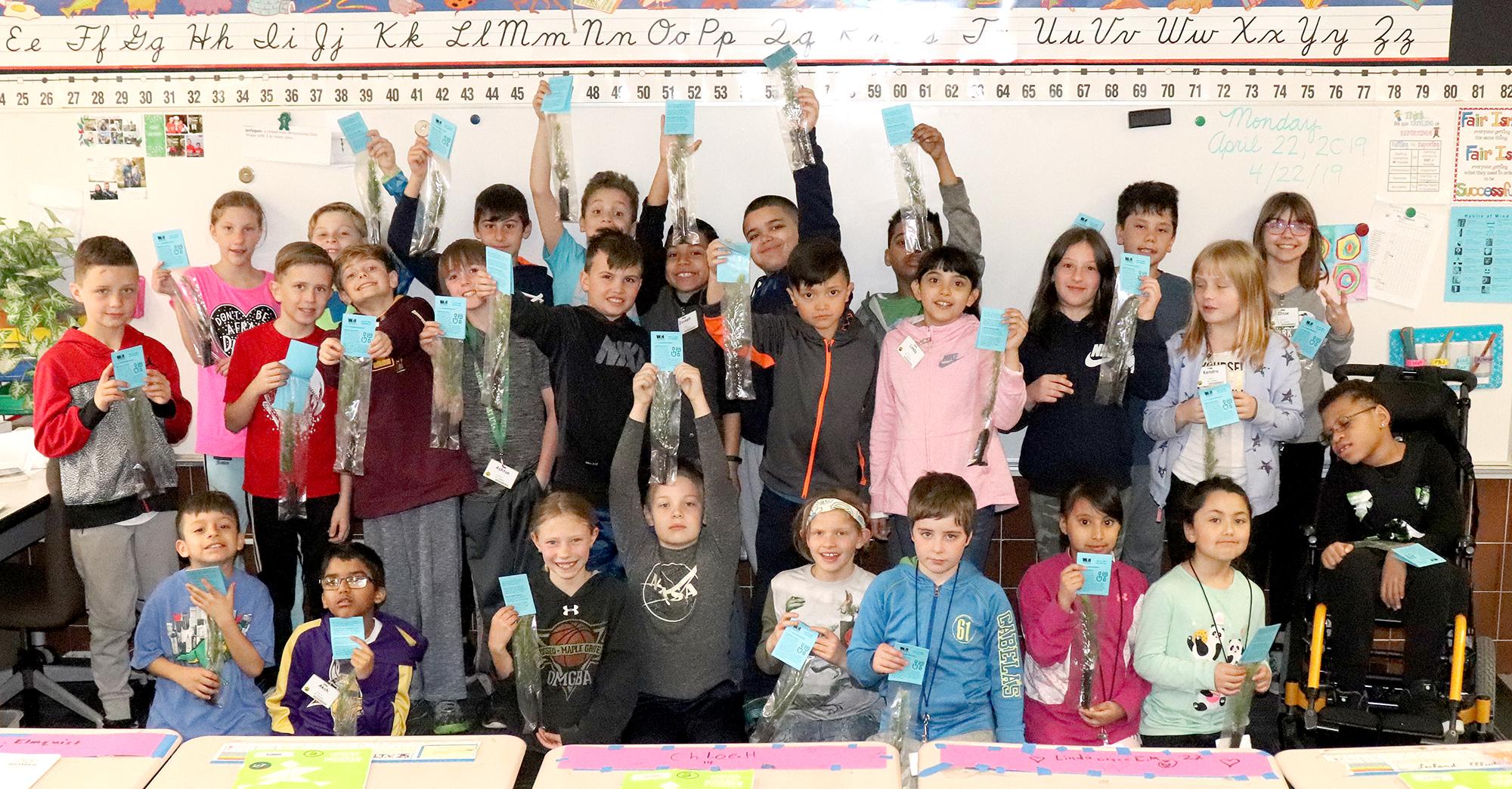 Plant-A-Tree Program Starts New Generation of Trees
In 1997, Wright-Hennepin's (WH) electric service territory was struck by a severe storm that left many mature trees bowed and broken. Since that time, WH has donated more than 270,000 seedlings to local schools and organizations through its Plant-A-Tree program.
Creating a healthy environment for the local community
WH donates more than 3,500 tree seedlings every year to our community schools. These trees
help reduce carbon dioxide in the environment, create habitats for wildlife and help to make the local area beautiful. 
In 2017, WH also started donating LED night lights to kindergarten students in our service area because they are safer and more energy efficient. WH donates more than 3,000 night lights every year.