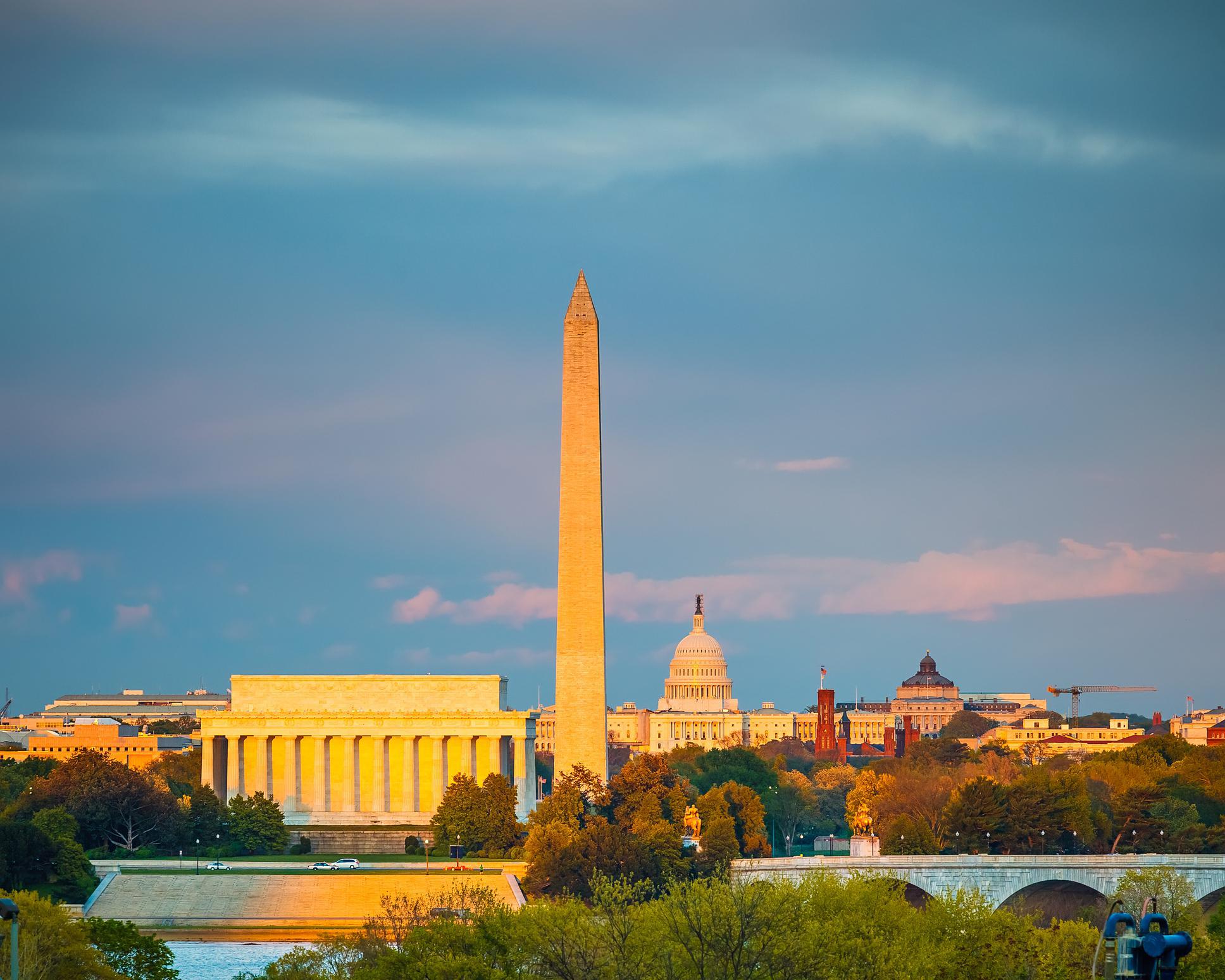 Washington, D.C. Youth Tour
Your opportunity awaits! High school juniors are invited to apply for an all-expenses-paid trip to Washington, D.C. with over 1,800 other high schoolers from around the country.
The annual Washington, D.C. Youth Tour trip is a once-in-a-lifetime, all-expenses-paid leadership opportunity available exclusively to high school juniors whose parents or guardians are members of Wright-Hennepin Cooperative Electric Association (WH) and live in WH's service territory.
One student will be chosen to represent WH in the National Rural Electric Cooperative Association (NRECA) Youth Tour, bringing together more than 1,800 high school students from around the country. Spend a week visiting historical sites, making new friends, and enjoying once-in-a-lifetime opportunities to meet with Minnesota's political representatives and learn firsthand about our local and national government, and how electric cooperatives across America are affected by today's political decisions.
The 2024 Youth Tour is June 14-19, 2024. 
Applications are now open!
To apply for an opportunity to travel to Washington, D.C. on the all-expense-paid trip, high school juniors must fill out an application and submit it to Wright-Hennepin Cooperative Electric Association. The selection process begins with a review of applications and ends with face-to-face interviews for the finalists. 
You may submit your application online, or via hard copy. Applications must be submitted by March 1, 2024. 
"The D.C. Youth Tour is an amazing opportunity to learn new things, grow as a person, and create future change. There is so much opportunity for learning on the Youth Tour," said WH's 2022 Youth Tour representative Bethany Yu. "I could not think of a better way to experience Washington D.C. I've made priceless memories and met amazing people....This trip has created future opportunities and opened doors for me. I know for sure that the Youth Tour trip and all the people I met along the way will have a lasting impact on me for years to come."
Trip highlights
Fly from Minneapolis - St. Paul International Airport to Washington, D.C.
Tour historical sites, including Arlington National Cemetery, Capitol Hill and the White House, the Lincoln Memorial, the Smithsonian Institution, the U.S. Supreme Court, Washington National Cathedral, Library of Congress, U.S. Holocaust Memorial Museum, National Archives, Iwo Jima Memorial, and more. 
Meet Minnesota political representatives and learn more about our local and national government.
Hear featured speakers who provide insight into the important roles electric cooperatives play in their communities.
Create lifelong friendships with students from all around the country.
Parent FAQs
What is the Youth Tour?
The Washington, D.C. Youth Tour is held each June, organized by the National Rural Electric Cooperative Association (NRECA). For more than 50 years, the Youth Tour has brought high school students to Washington, D.C., to experience firsthand how the national government works, as well as the importance of civic engagement.
The first Youth Tour had about 400 students, and today has grown to over 1,800 high schoolers from across the country. Youth Tour directors arrange visits to U.S. representatives and senators' offices, federal agencies, and other educational activities. In addition to the planned statewide activities, the Youth Tour experience encompasses sightseeing and leadership experiences.
Who attends the Electric Cooperative Youth Tour?
Over1,800 students from 44 states participate in the Electric Cooperative Youth Tour program. The Youth Tour also includes over 250 chaperones.
What does it cost?
WH's Youth Tour participant is sponsored in full by WH. Yes, the trip is free for the student! However, they may want to bring some spending money for souvenirs.
Is it safe?
The safety and well-being of the students who take part in Youth Tour is WH and NRECA's number one priority. Your child will be accounted for at all times and will be supervised by several adult chaperones in their group.
In addition to the chaperones who travel with each group, NRECA staff is on-site 24/7 at the hotel for the entire week of Youth Tour.
Curfew is 11 p.m. each evening and is strictly enforced. Chaperones traveling with your student will ensure that all students are in their assigned rooms. Further, professional security guards are on duty, on every hotel floor from 10:30 p.m. to 5:30 a.m. to ensure maximum safety.
For more information, see NRECA's Rules and Guidelines.
What if my student needs medical attention?
NRECA contracts with two full-time nurses who have more than 60 years of emergency room and trauma experience. The nurses are on-site and are available 24 hours a day the entire week.