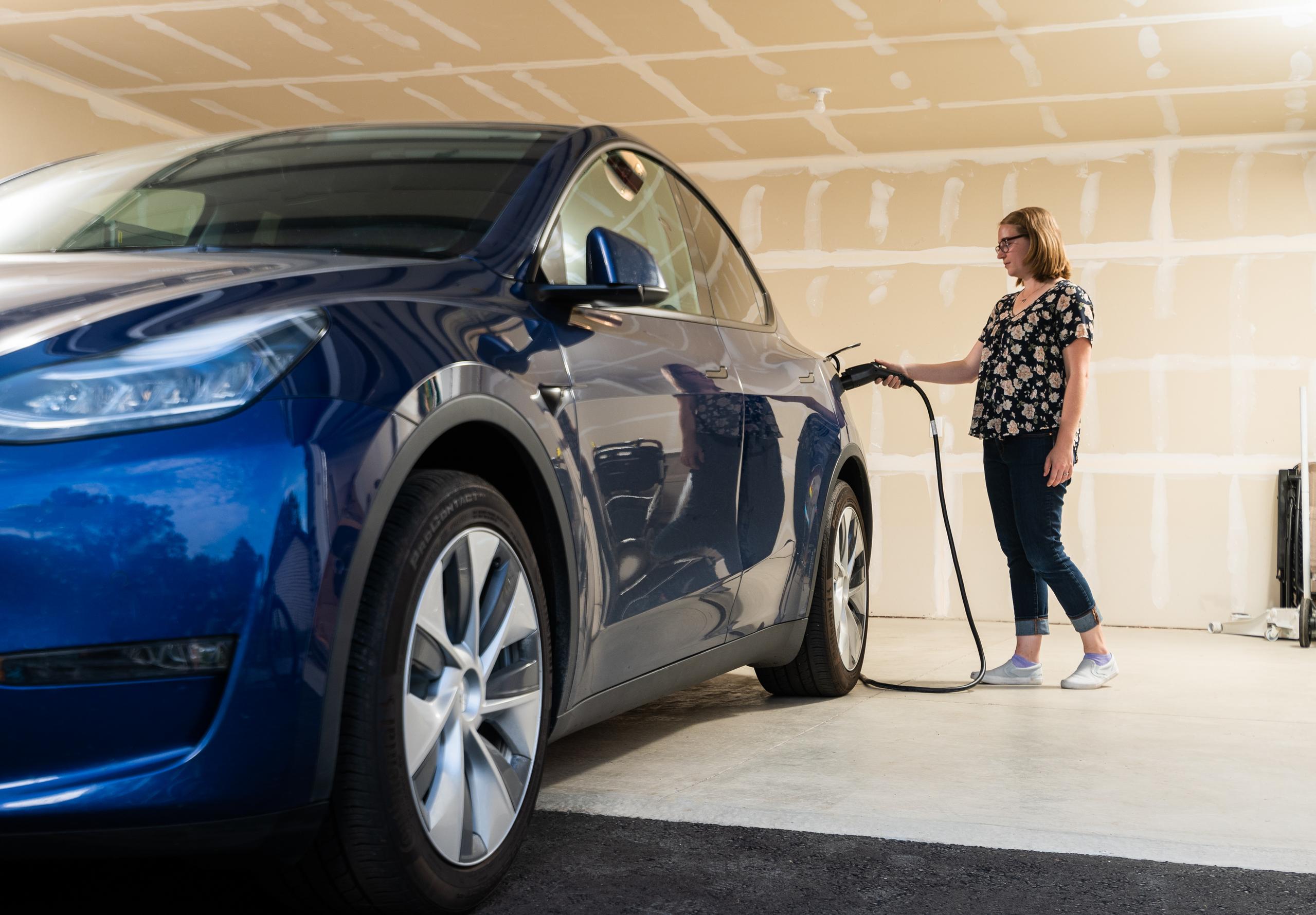 Electric Vehicles
Electric vehicles (EVs) are gaining in popularity and charging stations are appearing in many places. Learn more about adding a charging station to your business.
When you are ready to install an EV charging station at your business, there are several things to consider. WH's  Key Account Representatives are happy to help answer your questions.
Installing a Level 2 electric vehicle (EV) charging station can be a great asset to your business. Level 2 charging stations can:
Add a low-cost employee benefit
Add a tenant or customer convenience
Show your commitment to a cleaner transportation future
Level 2 charging stations offer approximately 10-20 miles of drive time per hour of charging. They require 240-volt service, which is common at many businesses. The cost of installing a Level 2 charging station will vary depending on its proximity to existing electrical infrastructure. WH can assist in securing a ZEF energy charging solution.
WH rebates:
$2,000 per charging port for ZEF Energy charging stations
$1,000 per charging port for other brands.
Rebates are available for up to four charging ports.
To receive more information on available rebate incentives for commercial applications, please contact a WH Key Account Representative.
For general information about commercial EV charging stations, see our commercial EV charging station options.