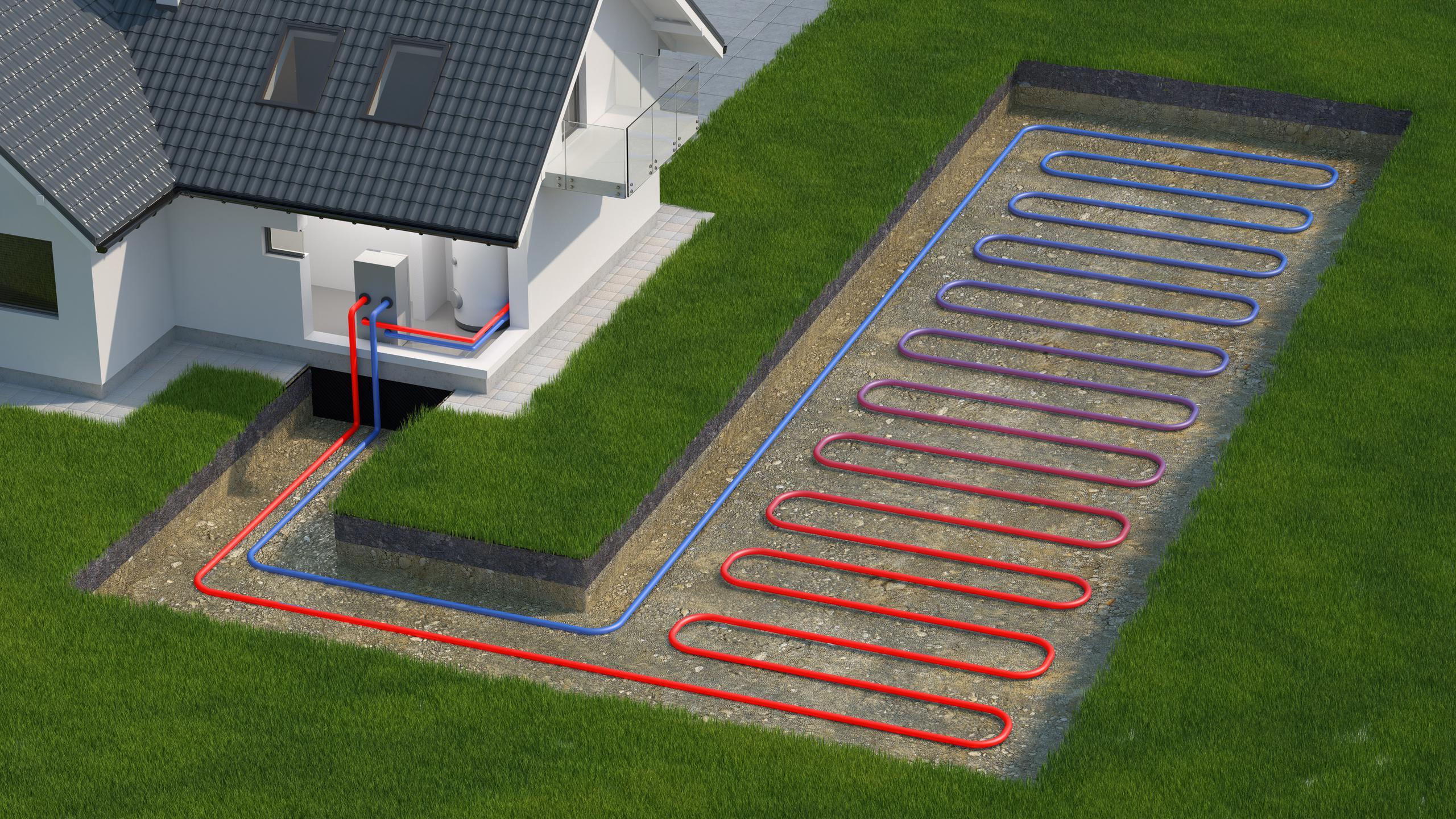 Ground Source Heat Pump
Uncontrolled Ground Source Heat Pump Program
Heat and cool your home the efficient way with a Ground Source Heat Pump. Save up to $1,950 with our rebate program!
Details:
Receive a rebate of up to $1,950
Receive an energy rate of $0.99/kWh for the electricity your GSHP uses (not subject to PCA).
The GSHP must be capable of providing the entire space heating and cooling requirements of the home.
If 50 percent of your home's heating comes from electricity, you may be exempt from sales tax (during heating season only).
If you also have plenum or strip heating, these must be separately metered and controlled on a Dual Fuel rate strategy.
The Energy-Saving Program metering equipment will need to be located outside the home.
If electricity is your primary source of heating your home, you are eligible to receive a sales tax exemption. Forms can be found here.
Download the Ground Source Heat Pump informational sheet
A GSHP is the highest efficiency heating and cooling system available because it uses a renewable energy source: the earth. This system is three times more efficient than the highest efficiency gas furnace and consists of a network of durable plastic coils buried in the ground that absorb the earth's heat energy.
A heat pump, which is connected to the coils, extracts that energy and converts it into heat, which is then transferred into the home. At the flip of a switch, the process can be reversed to cool in the summer. GSHPs are long-lasting, low-maintenance systems designed to meet 100 percent of a home's heating and cooling needs. WH does not sell or install GSHPs.
Quick Cash Air Source Heat Pump Program
If you're looking to replace your air conditioner, consider an Air Source Heat Pump (ASHP), which operates similarly to an air conditioner, but can also provide heat. Wright-Hennepin also offers two ASHP rebates that can save you up to $1,000!
ASHPs are another energy-efficient way to heat and cool your home. Members who utilize WH's Quick Cash ASHP Program receive additional savings. ASHPs provide heating and cooling in one efficient and economical system that looks like a central air conditioning unit. In the summer, air source heat pumps work the same as standard central air conditioning units, cooling your home by moving heat outside. The time when heat pumps really help save on a home's energy bill is during the cooler months because the same technology is used to bring heat into the home by reversing the heat-pump process. Heat pumps are very efficient at heating the home anytime the outdoor temperature is 20 degrees Fahrenheit or above. In addition, members who utilize WH's Energy-Saving Program receive additional savings. However, it is up to you to find and commission your own contractor for purchasing or installing an ASHP. WH does not sell or install them.
Program Details:
Receive a $5 credit on your June - November statements .
There is a 200 kWh minimum monthly electric usage required to qualify for the credit.
During times of peak energy demand, your ASHP will cycle "on" and "off" at approximately 15-minute intervals.
The Energy-Saving Program receiver equipment will need to be located outside the home.
Download the Air Source Heat Pump informational sheet
Check out our full list of rebates for energy-saving technologies or call (763) 477-3000 for more information.