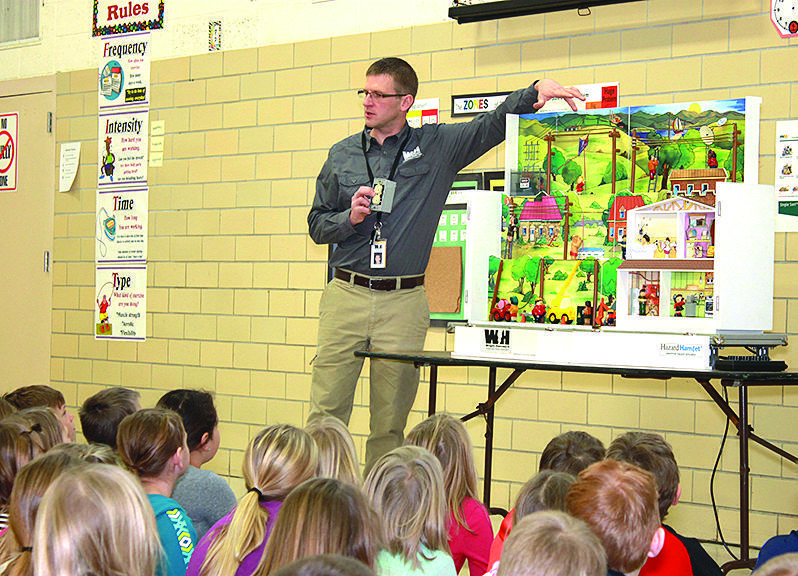 Providing children with electric safety advice
Wright-Hennepin educates hundreds of children each year about the importance of being safe near electricity in and around the home. We provide electrical safety presentations to children at community events, schools, science club meetings, career days and much more.
This safety demonstration educates children about objects that carry electricity, so they can stay clear of electrical hazards. The bright lights and "zapping" noises that are part of the presentation are sure to keep each person awake and learning.
If you are interested in bringing an electric safety demonstration to your next event, please email info@whe.org or call (763) 477-3000.