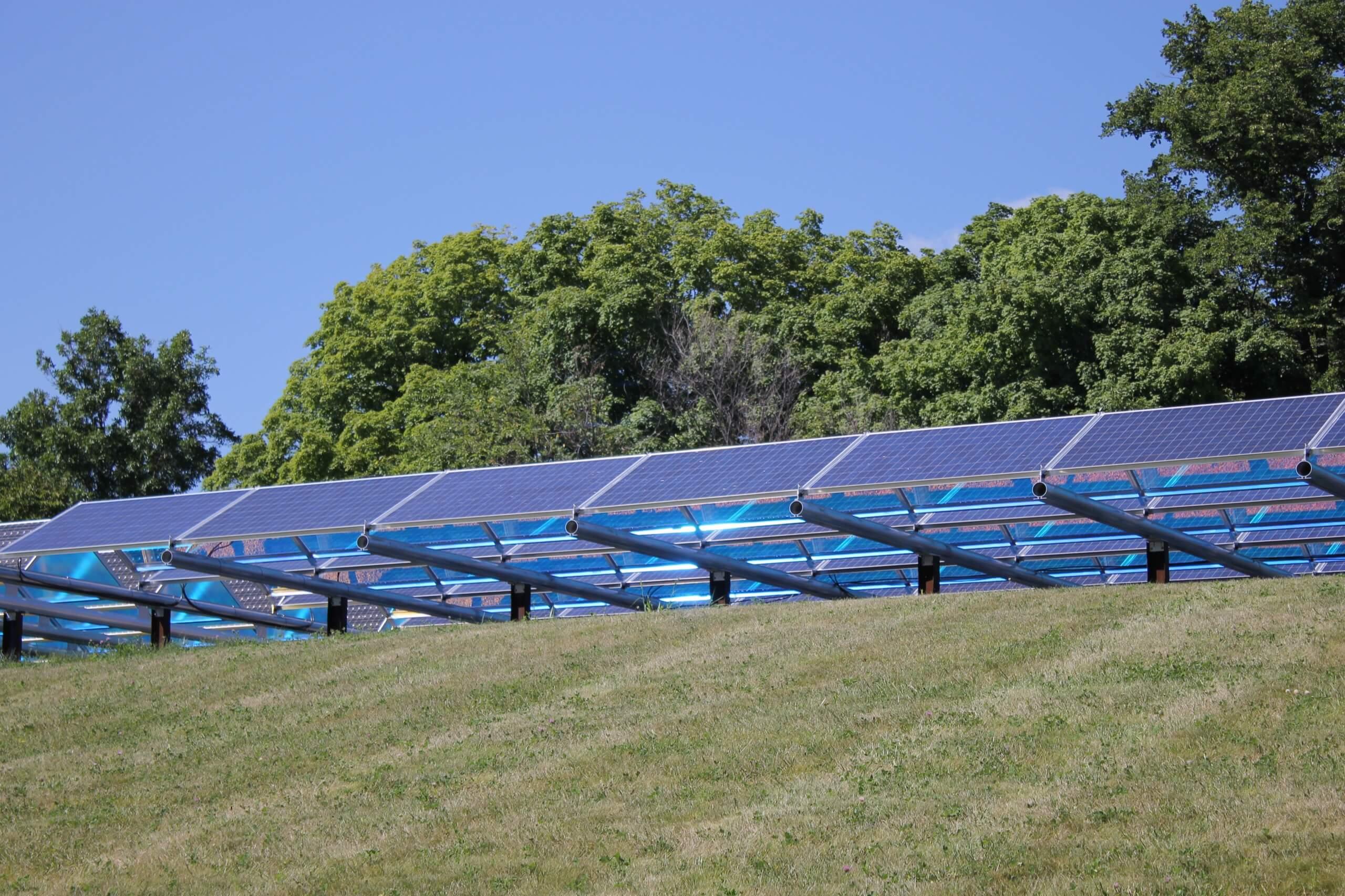 WH Community Solar Projects
WH has four solar communities located on WH property. Members were able to participate in these projects at the time they were built. These existing projects are currently fully subscribed and are producing power to those participating members. WH has new options of a Solar Choice or Renewable Choice.
Interested in participating?
WH member Mark R. is selling four panel in WH Solar Community 1. If you are interested, contact him at (763) 559-7426.
Check out the completed WH Solar projects:
Wright-Hennepin has completed four solar projects. The completed projects are producing power as expected, and working well. Details about each system can be found below:
Project 1: Located at WH Headquarters in Rockford, Minn.
171 panels
190 Watt panels
32 kW system
25 member participants
Went online September of 2013
Project 2: Located at WH Headquarters in Rockford, Minn.
next to the first project
72 panels
410 Watt panels
30 kW system
16 member participants
Went online July of 2014
Project 3: Located at WH Headquarters in Rockford, Minn.
500 panels
300 Watt panels
150 kW system
32 member participants
Went online August of 2016
Project 4: Located in Medina, Minn., at WH's Willow substation
540 panels
300 Watt panels
150 kW system
12 member participants
Went online early 2017
WH Solar Commercial Projects

Bantam Solar 
60 panels located on the Rockford City Mall
270 panels located on the city's water tower property. 
Dickinson Springs Solar Project: Located south of Buffalo, Minn.
8,360 panels 
2.25 megawatts 
Owned by Great River Energy - one of WH's wholesale power suppliers. Maintained by WH
Contact us at (763) 477-3000 or fill out the form for more information!