Wright-Hennepin's Annual Meeting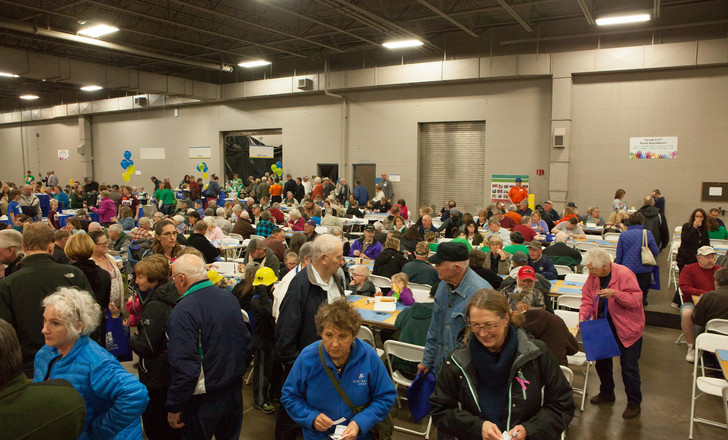 Wright-Hennepin's (WH) 2018 Annual Meeting will be the 81st in the history of the cooperative! On April 19, 2018, WH invites all members to its Rockford headquarters for a night filled with food, fun and information about your electric cooperative. The event will feature a complimentary pork chop dinner. Doors will open at 4 p.m., with meal service from 4:30 p.m. - 7 p.m. The business meeting will take place from 7 p.m. - 8 p.m.
2018 Annual Meeting Preview
All members are welcome to attend Wright-Hennepin's 81st Annual Meeting on Thursday, April 19. The cooperative will share information about how the cooperative preformed in 2017. Members will be able to elect a nominated director candidate for their districts: 1,3 and 9. Download the Board of Directors application. Nominations will be accepted until March 1, 2018. 
There will be a pork chop dinner, bingo and informational booths with door prizes you can enter to win before the business meeting is commenced. The children's room will be open throughout the entire event and they will be supervised. The children's room will again feature great prizes.
During the business meeting, members will hear from CFO Angie Pribyl, WH Holding Company Board Chair Timothy Young, COO Wendy Youngren and President and CEO Tim Sullivan. The winner of the grand prize will also be announced at the end of the business meeting. Please note that you must be present to win.
Other prizes from the booths will be posted online the day after the meeting, so keep your eyes peeled if you choose to enter.
As is tradition, members will be given a free pound of butter for attending the business meeting.
List of prize winners
The event will feature many booths and prize drawings for WH members. This section will feature the full list of prize winners the day after the event.
Grand Prize
The grand prize for the 2018 Annual Meeting will be a dark gray 2006 Chevy Impala. The vehicle has approximately 135,000 miles on it. You must be a member in order to enter the drawing to win the vehicle.