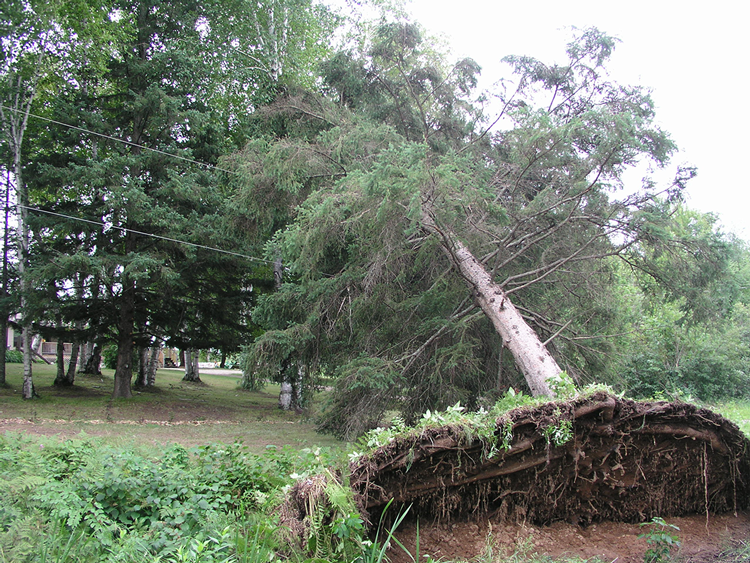 Storms, trees and responsibilities
Posted by Josh Randt on June 27, 2017
Though we're barely into the summer season, we've already experienced storms that have downed, damaged or weakened trees. Given the volatility of summer weather, we could experience additional severe storms. Consequently, we want to outline the roles and responsibilities for both Wright-Hennepin (WH) and our members when it comes to tree trimming and removal. 
When clearing trees to restore power, WH's primary concern is the safety of our crews and members. Our objective is to restore power as quickly as possible consistent with safe practices. WH and its contractors clear hazardous downed trees and brush so that our line crews can diagnose and restore outages. Once the power is restored, removal and cleanup of residual debris on the ground is the member's responsibility. 
In contrast, when WH trims trees as part of its annual right-of-way trimming program, WH will clean up the leftover debris. 
"When our contractors perform annual scheduled right-of-way trimming for us, they will clean up and remove all brush and trees less than 6 inches in diameter," said Lance Hovland, WH's vice president of energy distribution and generation. "But when Mother Nature downs trees or limbs during a storm, our mission is to get our lines back up as quickly and safely as possible. In that case, the member is responsible for clean up of brush and trees our crews removed from the right-of-way during power restoration." 
Want to save yourself time and hassle with that clean up?  Members can seek removal and professional tree care services through WH Services – a WH subsidiary that offers 90-day, no interest financing and free quotes to WH members. Call (763) 477-3000 for more information, or fill out the form at the bottom of WH's tree trimming, treatment and removal services page.