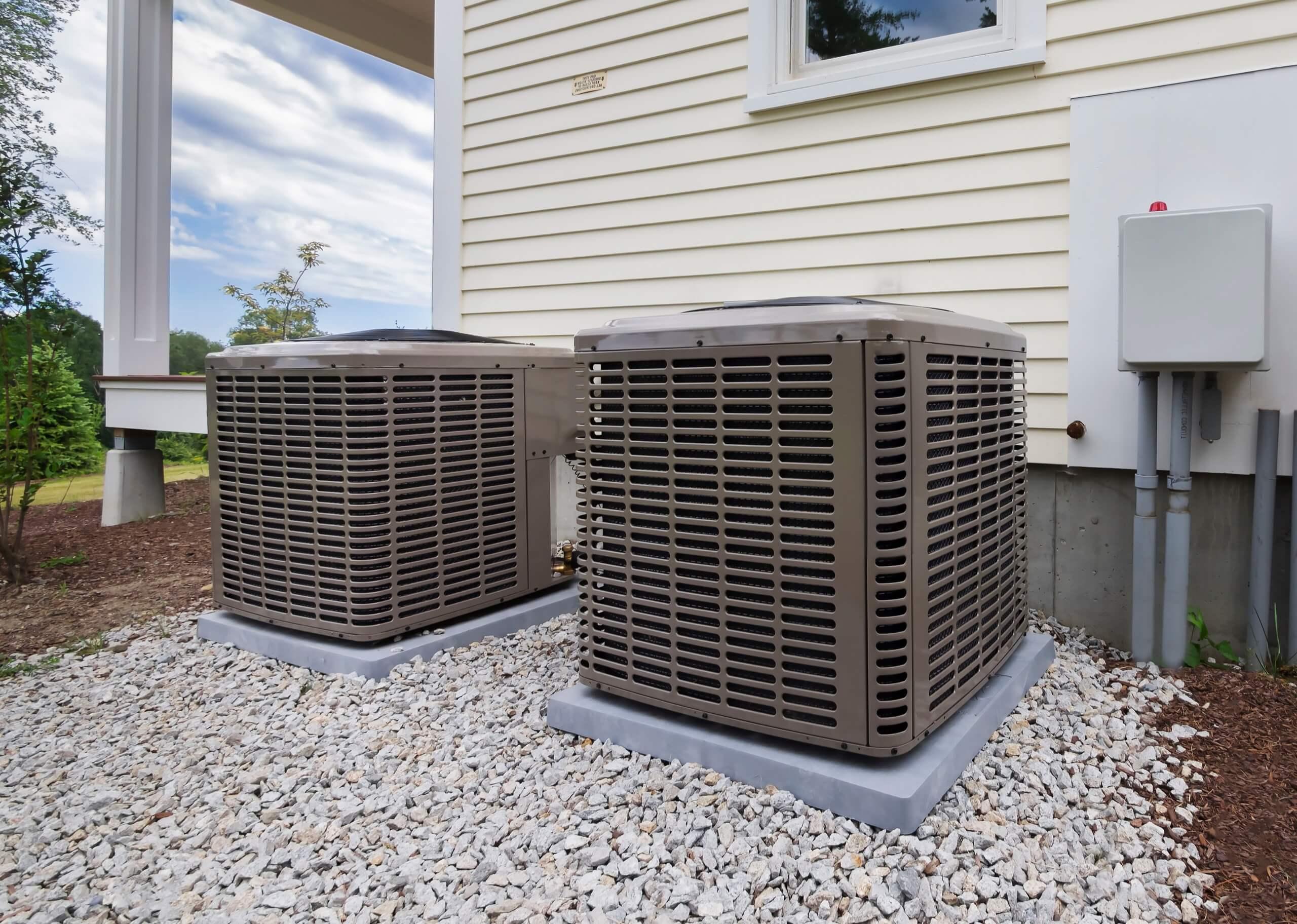 Quick Cash with a traditional Air Conditioner
Save $20 total on your summer electric bill (June - September) by participating in Quick Cash. And if you're installing a new air conditioner, WH offers a rebate of $200! If you are a current member on a legacy metered AC or metered ASHP program, you will need to convert to Quick Cash to be eligible for the rebate.
How it Works
Summer is when Minnesotans use the most electricity. By participating in the Quick Cash program you will help conserve energy during the highest demand days. Members allow WH to cycle their air conditioners on and off for 15-minute intervals during times of high energy demand. In return, you receive a $5 credit for each month June - September.
The program receiver will be located outside the home.
In order to receive rebates for the Conservation Improvement Program (CIP) Central AC and ASHP Rebates, you must use a contractor who is currently registered through HVACReducation.net to install qualifying equipment. Find a registered contractor near you.
Download the Quick Cash Air Conditioning Program informational sheet
Sign up for an Energy-Saving Program
A/C not working? Use this guide to help troubleshoot the issue.
Quick Cash Air Conditioner details:
$5 credit on June, July, August and September statements
Maximum load control up to 6 hours per day and up to 200 hours per cooling season

Summer control is approximately 15 minutes ON, 15 minutes OFF

Minimum of 200 kWh general service usage must be used to receive credit
Must be combined with another Energy-Saving Program
Furnace fan will continue to operate during times of energy management 
Control is based on peak demand and/or an outdoor temperature of 85° F or higher
_______________________________________________________________________________________________________________________________
Quick Cash with an Air Source Heat Pump
If you're looking to replace your air conditioner, consider an Air Source Heat Pump (ASHP), which operates similarly to an air conditioner, but can also provide heat. Wright-Hennepin also offers two ASHP rebates that can save you up to $1,530!
ASHPs are another energy-efficient way to heat and cool your home. Members who utilize WH's Quick Cash ASHP Program receive additional savings. ASHPs provide heating and cooling in one efficient and economical system that looks like a central air conditioning unit. In the summer, air source heat pumps work the same as standard central air conditioning units, cooling your home by moving heat outside. The time when heat pumps really help save on a home's energy bill is during the cooler months because the same technology is used to bring heat into the home by reversing the heat-pump process. Heat pumps are very efficient at heating the home anytime the outdoor temperature is 20 degrees Fahrenheit or above. In addition, members who utilize WH's Energy-Saving Program receive additional savings. WH does not sell or install ASHPs but can provide names of local installers..
Quick Cash Air Source Heat Pump details:
Receive a $5 credit on your June - November statements .
There is a 200 kWh minimum monthly electric usage required to qualify for the credit.
During times of peak energy demand, your ASHP will cycle "on" and "off" at approximately 15-minute intervals.
The Energy-Saving Program receiver equipment will need to be located outside the home.
Download the Air Source Heat Pump informational sheet
Check out our full list of rebates for energy-saving technologies or call (763) 477-3000 for more information.