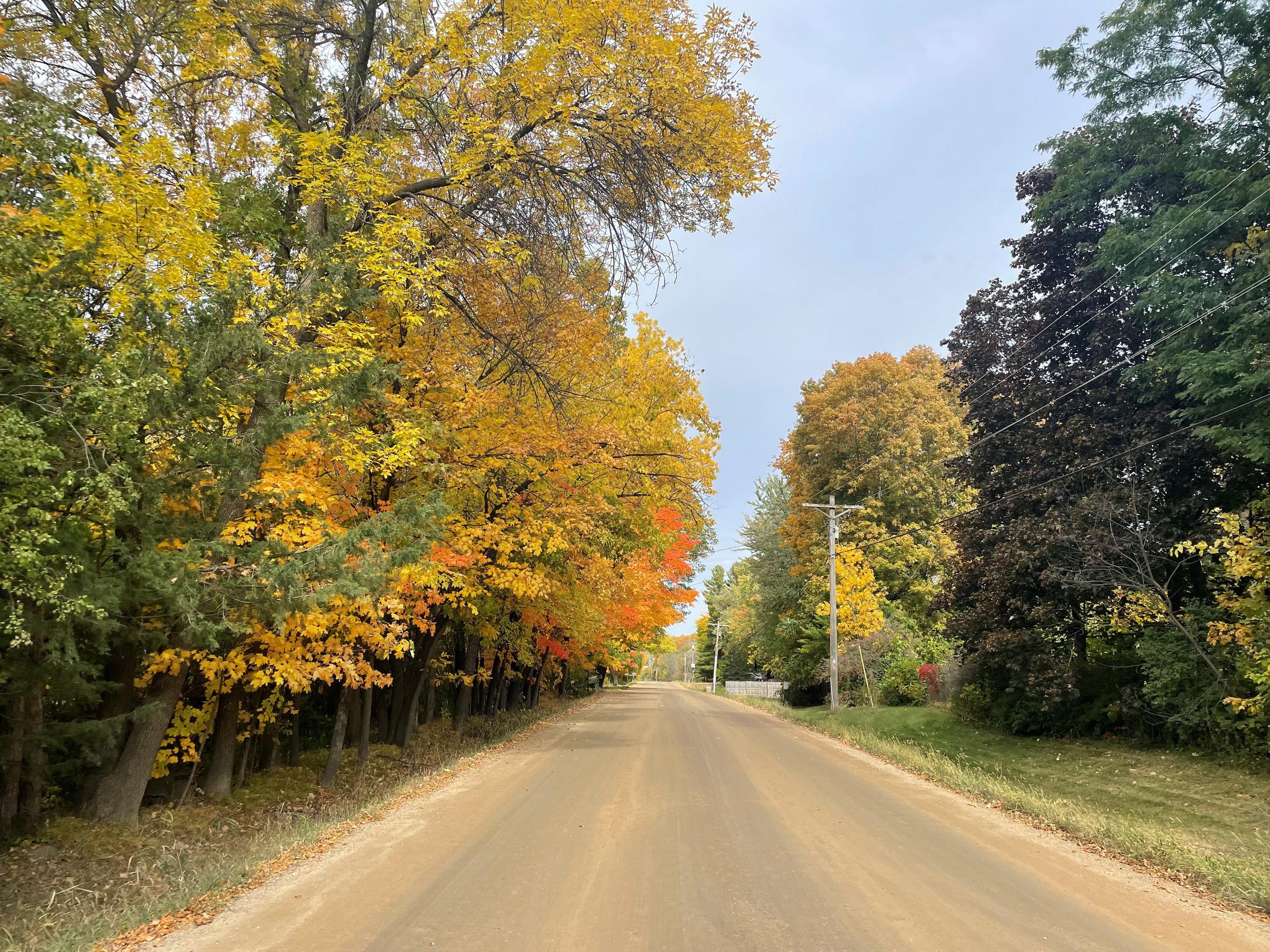 Trimming trees for reliability
Trees touching power lines can cause momentary or extended power outages. Wright-Hennepin prevents these outages with right-of-way tree trimming.
Wright-Hennepin has hired a contractor to conduct a Right-of-Way tree assessment in our service territory.
Wright-Hennepin prevents momentary outages from happening by trying to maintain a clearance of 15 feet on all sides of its power lines. This tree trimming takes place year-round throughout the service territory. As always, Wright-Hennepin does its best to inform you before crews trim trees in your area.
Wright-Hennepin asks that all members monitor the trees on their property and notify the cooperative if there are trees touching power lines, or you are concerned about your trees growing into the power lines. If you've noticed one or more of these scenarios, please fill out this online form.
Note: Wright-Hennepin is responsible for getting electricity to your meter. However, the mast on the house (the pipe in which the wires run down to the meter) is your responsibility. If a tree damages the mast, an electrician will need to make repairs at your home.
Storms, trees and responsibilities
When clearing trees to restore power, WH's primary concern is the safety of our crews and members. Our objective is to restore power as quickly as possible consistent with safe practices. WH and its contractors clear hazardous downed trees and brush so that our line crews can diagnose and restore outages. Once the power is restored, removal and cleanup of residual debris on the ground is the member's responsibility. 
In contrast, when WH trims trees as part of its annual right-of-way trimming program, WH will clean up the leftover debris. When our contractors perform annual scheduled right-of-way trimming for us, they will clean up and remove all brush and trees less than 6 inches in diameter. But when Mother Nature downs trees or limbs during a storm, our mission is to get our lines back up as quickly and safely as possible. In that case, the member is responsible for clean up of brush and trees our crews removed from the right-of-way during power restoration.
Want to save yourself time and hassle with that clean up?  Members can seek removal and professional tree care services through WH Services – a WH subsidiary that offers 90-day, no interest financing for those who qualify and free quotes to WH members. Call (763) 477-3000 for more information, or fill out the form at the bottom of WH's tree trimming, treatment and removal services page.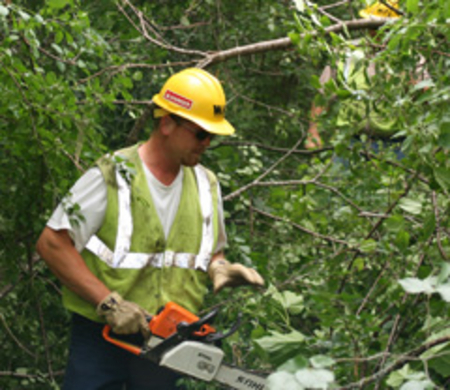 Tree Trimming
Trimming trees near power lines can be a dangerous job. Make sure that it is done by a professional. Wright-Hennepin has tree trimming services that can take care of tree limbs near lines.